Apr 16, 2023 06:56 PM Central
Amanda DeWald
Essential Oils: What Brand Our Family Uses and Why
Essential oils have become increasingly popular in recent years, and for good reason. They offer a natural alternative to synthetic products for a range of health and wellness needs. However, with so many essential oil brands on the market, it can be challenging to know which one to choose.
For my family, the choice is clear:
Young Living Essential Oils
.
Maybe you are like me, and at this point you know that you want to make healthier changes, BUT you are...
😫 feeling frozen at where to start
😫 feeling frozen at what to look for in cleaner companies
😫 and if we are really being honest, feeling frozen about simply how to go about it all
Let me help you! This was me back in 2014. I understand how paralyzing it all can feel, but I promise once you are on the other side it feels great and you will be so glad you made the journey. 😊
In this blog, I will explain why we have chosen Young Living as our tried and true essential oil company, and why we believe it is the best option for our family's health and wellness. This in turn, may help YOU decide if Young Living is a good fit for YOUR family. ❤️
What Sets Young Living Apart
First, let's talk about what sets Young Living apart from other essential oil brands...
Young Living is a pioneer in the essential oil industry and has been producing high-quality oils for almost 30 years (Impressive)!
They are committed to using
sustainable farming practices
🌾 and have their farms and distilleries located
around the world
. 🌎 This is important because it allows them to grow the plants where they thrive best, in turn leading to the highest quality essential oils being produced.
Their commitment to purity is unmatched. The farming practices 🌿 that they have in place not only provide sustainability, but also allow them to have the purest crops. 🚫 No toxic pesticides or herbicides are used on any of their farms. At Young Living they utilize nature and its amazing abilities to the fullest.
❓Did you know that at the Young Living farm in Mona, Utah they use goats to weed the crops? You see, goats dislike the floral scent of lavender which means that the goats leave the lavender plants alone and eat up all the weeds. Incredible!
How much better for the planet (and for our families) would it be if every company could be as innovative with nature as this one?
Since they privately own many of their farms, they have complete control over the entire production process, from the seed all the way to the little bottle that you receive at your door step. 📦 Young Living is the only company that I know of who owns any of their farms and has an open door policy letting you visit the farms and see the whole process first hand. Yep, you read that right, YOU CAN VISIT THE FARMS!
My husband and I have now had the opportunity to visit two of the Young Living farms 👩‍🌾 on many occasions and really be immersed in the whole process. I talk more about this further in the blog, so keep reading if this interests you.
As for their partner farms (the ones they don't own), Young Living works extremely close with them to ensure that their practices and standards are equivalent to those at their privately owned farms. ✔️ You can learn more in the video below.
In chatting about Young Living's commitment to quality and purity here is a little about that commitment, its called Seed to Seal.®
Seed to Seal® Commitment
Young Living has a Seed to Seal® process that ensures the purity and potency of their oils. This process includes three pillars:
🌱 sourcing
👨‍🔬 science
📄 standards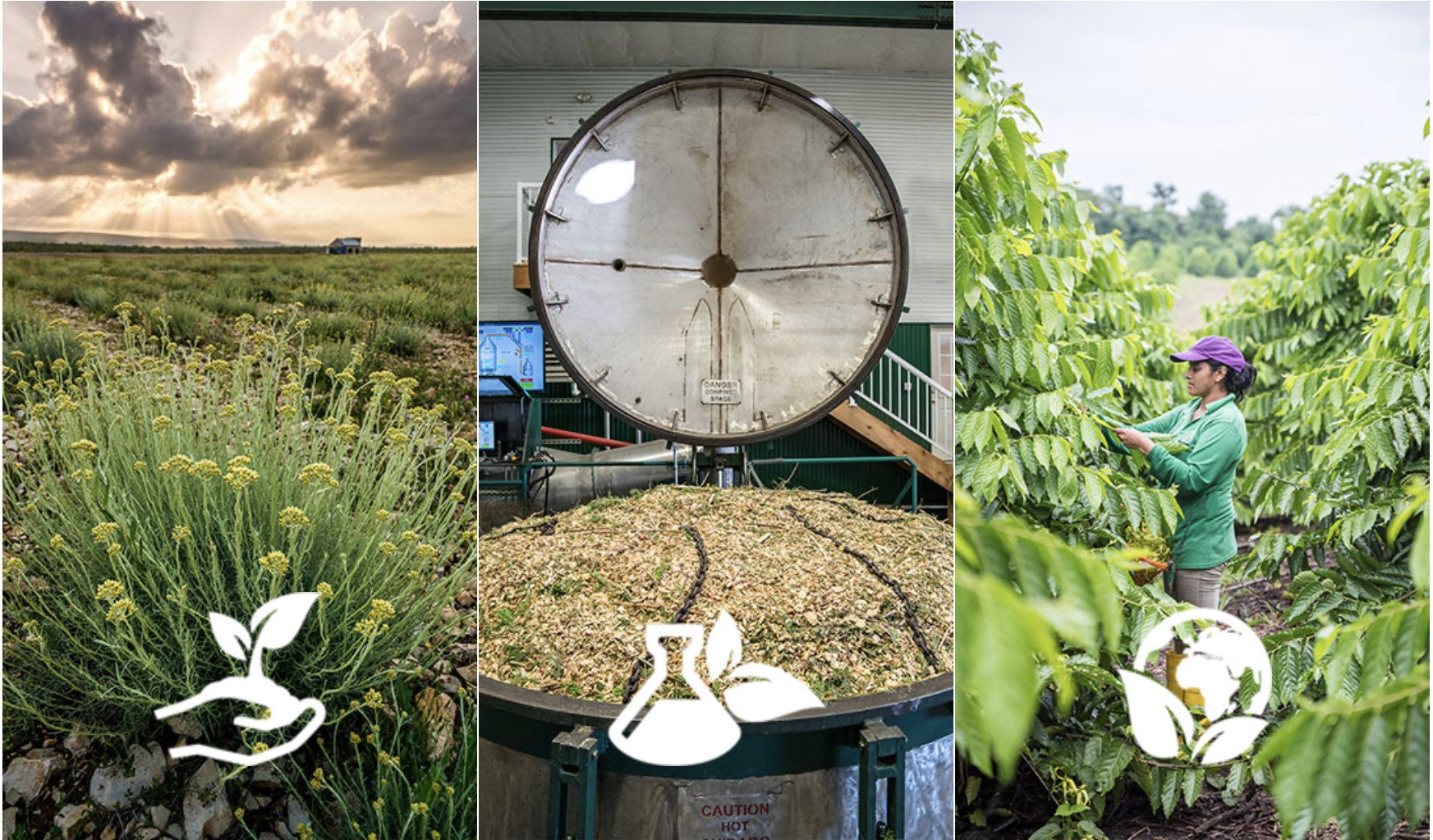 As you can see, quality is a HUGE part of Young Living and also a huge factor in why we continue to choose them for our essential oils. ❤️
Extensive Line of Products
In addition to their quality commitment, Young Living offers a wide range of essential oils and oil-infused products. They have oils for every need, from promoting relaxation to supporting respiratory health. They also offer personal care and household products infused with essential oils, such as shampoo 🧴, toothpaste 🪥, and cleaning products 🧼. This makes it easy to incorporate essential oils into every aspect of your life.
Remember at the beginning of this blog I mentioned that if you are anything like me, you are probably looking to not only incorporate essential oils, but to really ditch and switch a lot of the toxic products that may be lurking in your home, and maybe you are feeling a bit paralyzed with where to start? Well, when I first got started with essential oils I really did a deep dive into the "natural life" 🌿 and Young Living made it SO SIMPLE with their extensive product lines geared toward a natural-minded household. 🏡 I was able to swap out my soaps 🧼, cleaners 🫧, skincare 🧴, etc all with the comfort that I knew the quality and commitment to pure products was backing them up. It made switching so much easier and way less stressful and time consuming.
Company Ethics + Room for Growth
Young Living is also one of the few companies who is privately and family owned, which means they DON'T have to answer to a board whose sole focus is profit. 👏
Gary Young (the late founder) always said
"we make products for a purpose, not a profit".
That really resonated with me
as a mama looking for something safe for my babies.
👶 I know I'm not purchasing from a company who doesn't care if my kids are their guinea pig test subjects. 🧪
They are also a Network Marketing Company, which hear me out 👂.. I know some people aren't fond of, but here is why I AM and I think you should be too! As a mama growing my family 🤰🏼, I knew that IF I desired being able to stay home with my little ones, or even just earn some side money to help us feel more comfortable, that this would be an OPTION. I didn't choose Young Living because of this, but looking back it certainly is a reason I would tell other mamas to consider. At Young Living you are never forced to sell anything. You can simply purchase your product through another mama like you and bless her family ✨, leaving it at that. How incredible! Then you also have the option down the road to share what you love, with those you love, and earn an income through doing it. 💵 Everything now-a-days is affiliate based and this is another potential source of income for your family. If you have questions about this part, just reach out and ask!
Giving Back
One thing that really stands out with Young Living vs other companies, is how much they give back! Young Living is truly a company full of heart, ❤️ looking to do better in the world. The foundation is a core piece of the company and it amazes me how much good they have been able to do, and continue to do each year around the world for those in need. 🌎
Young Living's foundation is unlike most foundations that you may donate to, in the fact that EVERY SINGLE PENNY you donate goes directly to the cause! 👏 Young Living covers all the foundation expenses to ensure that your donations are 100% going to where you intended. I think this is amazing! 🥰
My husband had the pleasure in 2018 to go on a foundation trip where he helped build homes in Nepal 🛖 after a devastating earthquake. I will share more about this in the personal experience portion below.
👷‍ Y
oung Living not only invites you to donate in order to make change, but to come be a part of the change through foundation trips as well!
Ok, if you have made it this far down the blog 🙃 you may be interested in some of my personal experience with Young Living essential oils, so let's chat about that for a bit to give you a better idea of why this company would be a good fit for you! 🥰
One of the first things we noticed when we started using Young Living, was the quality that we have talked so much about. Not only did I know from research 📄 that the oils were pure, but I could tell just by smelling 👃 and using them! The oils are potent and have such a pleasant rich aroma. We also noticed that we didn't need to use much essential oil to receive their benefits. Unlike other essential oils where you need half the bottle, we simply needed a drop or two! This is huge because it allows them to be so much more cost-effective in the long run. And hello.. mama's gotta stick to her budget 💲, so this was a biggie!
Because the oils worked so well, even our kids picked up on it! 👦🏻👦🏼👶🏼 I absolutely love the fact that essential oils have been in our home for my kids entire lives. It's just second nature for them to fill their diffuser with lavender to get restful sleep 💤, or ask for the TummyGize™ roller when their belly is upset 🥴, or grab the lemon oil to remove anything sticky. (And wow do we go through a lot of lemon... we have a T1D kiddo, so there are lots of sticky devices needing changes regularly. A special hey 👋 to any T1D mamas who might be reading this, lets connect!)
Hands on Experience at the Farms
As I mentioned earlier, you can actually visit the Young Living farms. 🌾 My husband and I have had the amazing opportunity to visit two of the farms as well as one of their distribution centers. This truly sealed the deal for us! I stated many times that quality and purity was really the biggest factor when we were choosing an essential oil company and this really helped solidify our decision. We were even able to plant our own seedlings, which felt so cool to know that the seedlings we planted 🌱 grew into flourishing plants, which were harvested and distilled as essential oils to help families just like ours all around the world. 🌎 So powerful! ❤️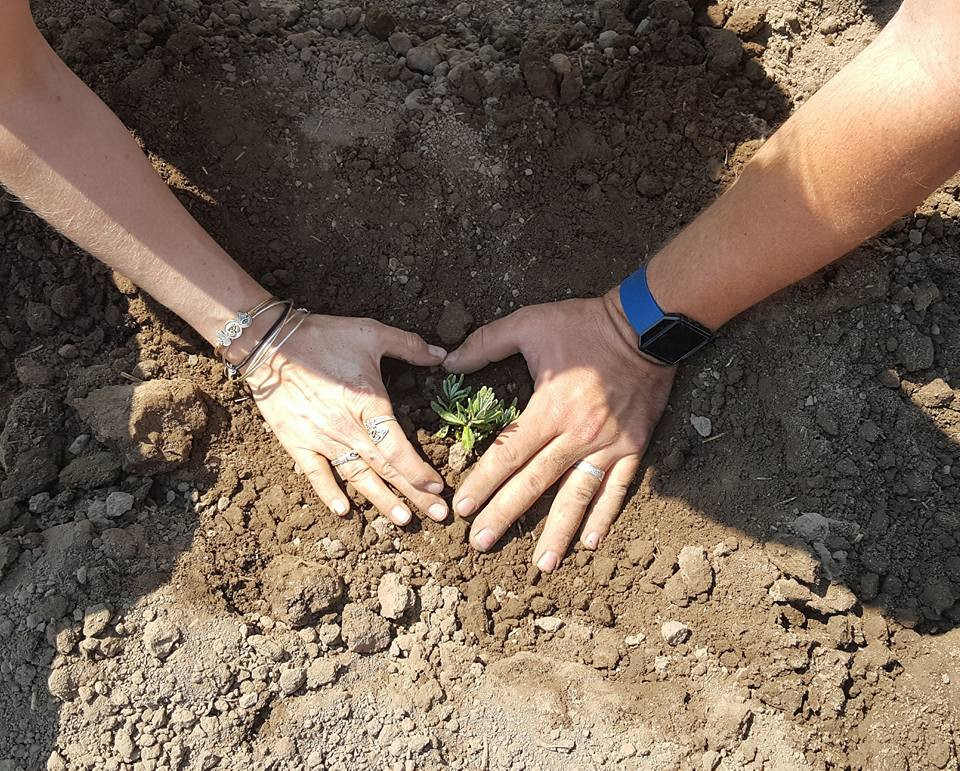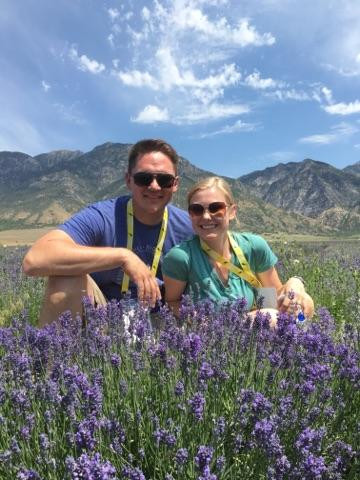 When we
went to the farm
we were able to see 👀 the dedication to sustainability 🫶🏻, see how the crops are tended 🌱, see how the oils are distilled, see the testing equipment 🔬 and learn about how
precise they actually are
. Young Living tests their oils
on-site as well as third party testing
to ensure quality from all angles.
Among the many thorough, extensive tests that are run on each batch of oil, one in particular stood out to me. It was truly incredible to learn that we have a machine that can determine out of an olympic size swimming pool full of oil, if there is even one single drop of heavy metal! 😮 AND the very best part of that, is that with our standards, if there was to be any contamination Young Living wont sell it to you! 👏 🙌
They have, over the years proven that they would rather have a product out of stock then risk its quality. Which to me says A LOT! Sadly enough, other companies purchase that oil and sell it as "pure". 😔 It makes me feel super confident knowing that my oils come from a company who wont put profit over purity! 👏 Especially when I'm using these products on my babies.
The Young Living foundation has a special place in our hearts. Being a part of this company has allowed us to donate to a charity cause where 100% of what we donate is being given directly to the cause! 💯 We have been sponsoring a child's education in Ecuador for many years now, and my husband was fortunate enough to take a foundation trip to Nepal back in 2018.
There were devastating earthquakes that hit Nepal in 2015, wiping out entire villages homes. 😔 Between 2015 and 2018 Young Living sent groups of volunteers who were able to successfully rebuild a new home for every family in the village of Yarsa, Nepal. 👏
Not only did they rebuild all of these homes, 🔨 but they taught the people of the village how to use the machinery and do it themselves. They rebuilt and empowered this entire village. 🛖
I cannot speak for my husband, but I know that this trip touched his heart in so many ways and it is something he will carry with him for the rest of his life. ❤️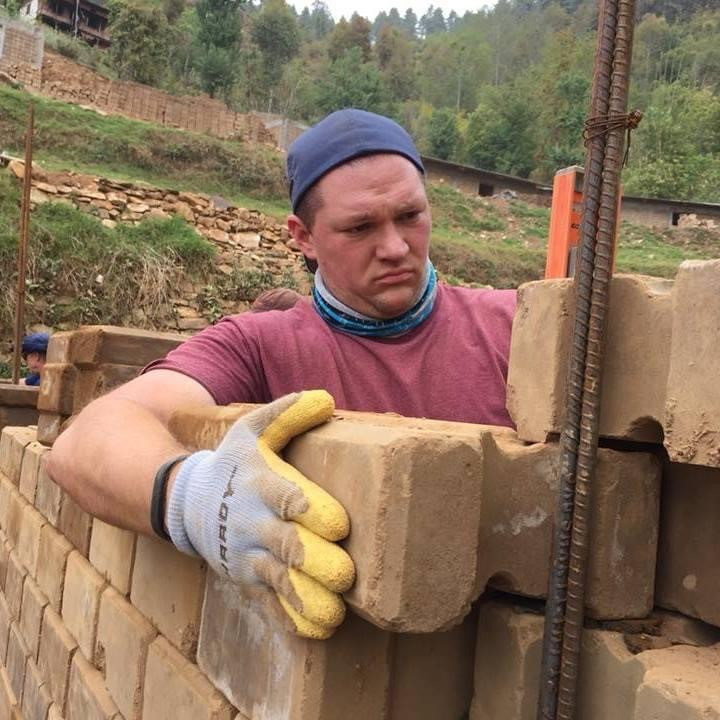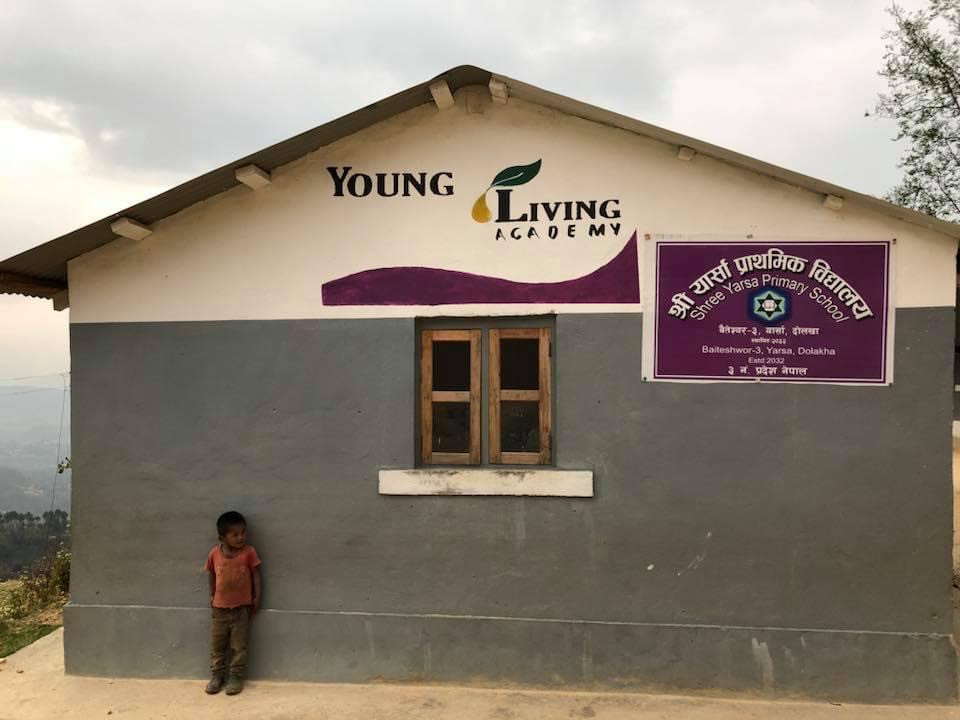 Last and certainly not least, we appreciate the community that comes with using Young Living essential oils. The people we have met 🤝, the relationships we have formed 🥰, and all that we have learned 📚 from the Young Living community is truly touching, and something we will always cherish.
The company has a strong network of customers and brand partners who are passionate 🫶🏻 about sharing the benefits of essential oils with others. We have found this community to be supportive and helpful, offering advice and resources for using essential oils safely and effectively.
Over the years we have also formed our own oily community (the Happy Root Family) 😊 of thousands of like-minded individuals all learning and growing together to raise happy, healthy families. ❤️
In conclusion, there are many reasons why my family chooses Young Living as our essential oil brand of choice. From their commitment to quality and sustainability, to their extensive range of products and resources, we believe that Young Living offers the best option for our health and wellness needs.
When we started our wellness journey back in 2014 it was because of our first born child. As a new mama...
👊 I knew I needed to make some changes.
👊 I knew that I wanted safer products in our home.
👊 I knew that I wanted more natural options.
👊 I knew that I wanted to break the cycle of toxic habits for my kids.
I am so very grateful that we found Young Living (maybe it found us ✨) and I am here to tell you that if you are reading this blog and are looking for the same thing, this company is the right fit for you!
This company has blessed our socks off
🧦🙏 in so many ways and
it can do the same for you
.
Give Young Living a chance so that you can experience the benefits first hand.
😊 I would be happy to help you start your oily journey today and support you all along the way! 🫶🏻
Until next time,

---
Remember to connect on social!
---
DISCLAIMER:
These statements have not been evaluated by the Food and Drug Administration. A
ny information provided to you on this site is for educational purposes only. I am not a doctor. I am not in any way diagnosing, treating, prescribing, or claiming to cure anything. Any and all medical ailments/treatment plans should always be consulted with your physician. This information is my own personal experiences and personal research. You should always do your own research and decide with your physician what is best for you.
**Some of the links on this website may be affiliate links. This means that I may earn a small percentage off off of your purchase, with no extra charge to you. Thank you for choosing to support me and my family.