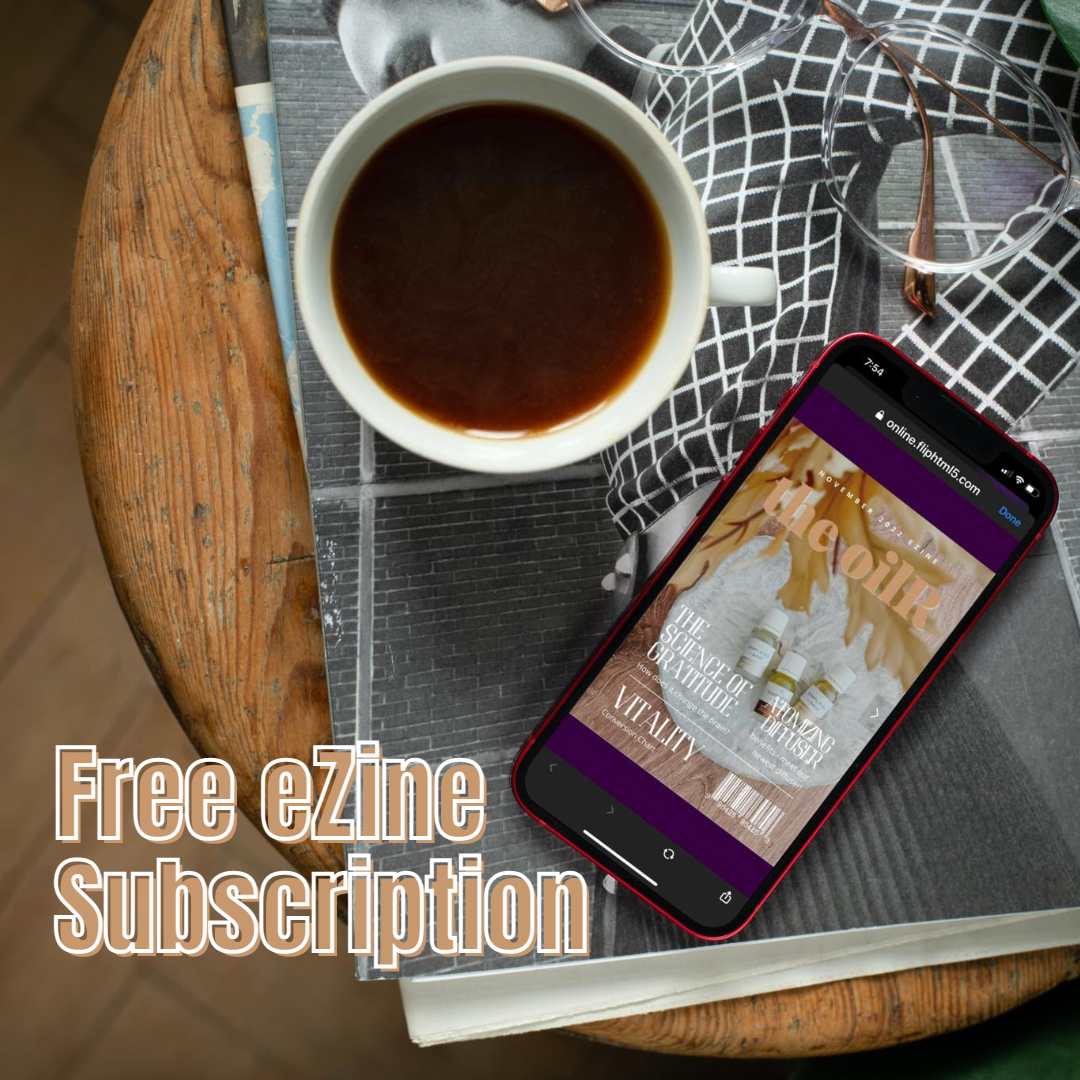 Oct 01, 2023 12:00 PM

–

Dec 31, 2023 12:00 PM

Atlantic time
Elevate Your Wellness Journey with the OilR eZine!
Dear Wellness Enthusiast,
Are you ready to embark on a year-round journey to wellness, vitality, and a healthier you? Look no further than OilR eZine, your trusted guide to a life infused with well-being.
🌿 Discover the Power of Essential Oils: Uncover the secrets of essential oils and their remarkable benefits for your health, home, and family. Learn how to harness the pure essence of nature to elevate your well-being.
🍳 Culinary Creations for a Healthier You: Elevate your culinary skills with our mouthwatering recipes. From wholesome breakfast ideas to delightful desserts, we've got your kitchen adventures covered.
🏡 Home Wellness Solutions: Dive into the world of toxin-free living with our expert tips on creating a healthier home environment. From DIY cleaning solutions to home organization hacks, we've got you covered.
🌼 Lifestyle and Well-Being: Enhance your daily life with insights on stress management, mindfulness, and holistic wellness practices. Discover practical ways to nurture your mind, body, and spirit.
💡 Educational Resources: Stay informed and empowered with our in-depth articles, how-tos, and expert interviews. Our mission is to keep you well-informed on the latest wellness trends and insights.
Subscribe now to receive an 🎁 Exclusive Bonus❗️
Don't miss out on another month of wellness inspiration. Subscribe now, and let the wellness journey begin!
👉 Click the link below to see what awaits you in this month's edition and subscribe for FREE!