Please see the information below and we will be sure to keep in touch with any important information and reminders as we get closer to the event.

You will receive a confirmation email within the next few minutes that includes information on submitting your payment. The event is $10 and needs to be paid prior to the event. No need to print out any confirmation as we will have a list of attendees at the event.

Please be sure to let us know if your RSVP changes at all. We look forward to seeing you soon!
WHEN: Tuesday November 23rd, 2021 from 6:00 - 8:00pm AND/OR Tuesday December 7th 6:00 - 8:00pm
WHERE: Pour Taproom - 490 Pearl St, Buffalo, NY 14202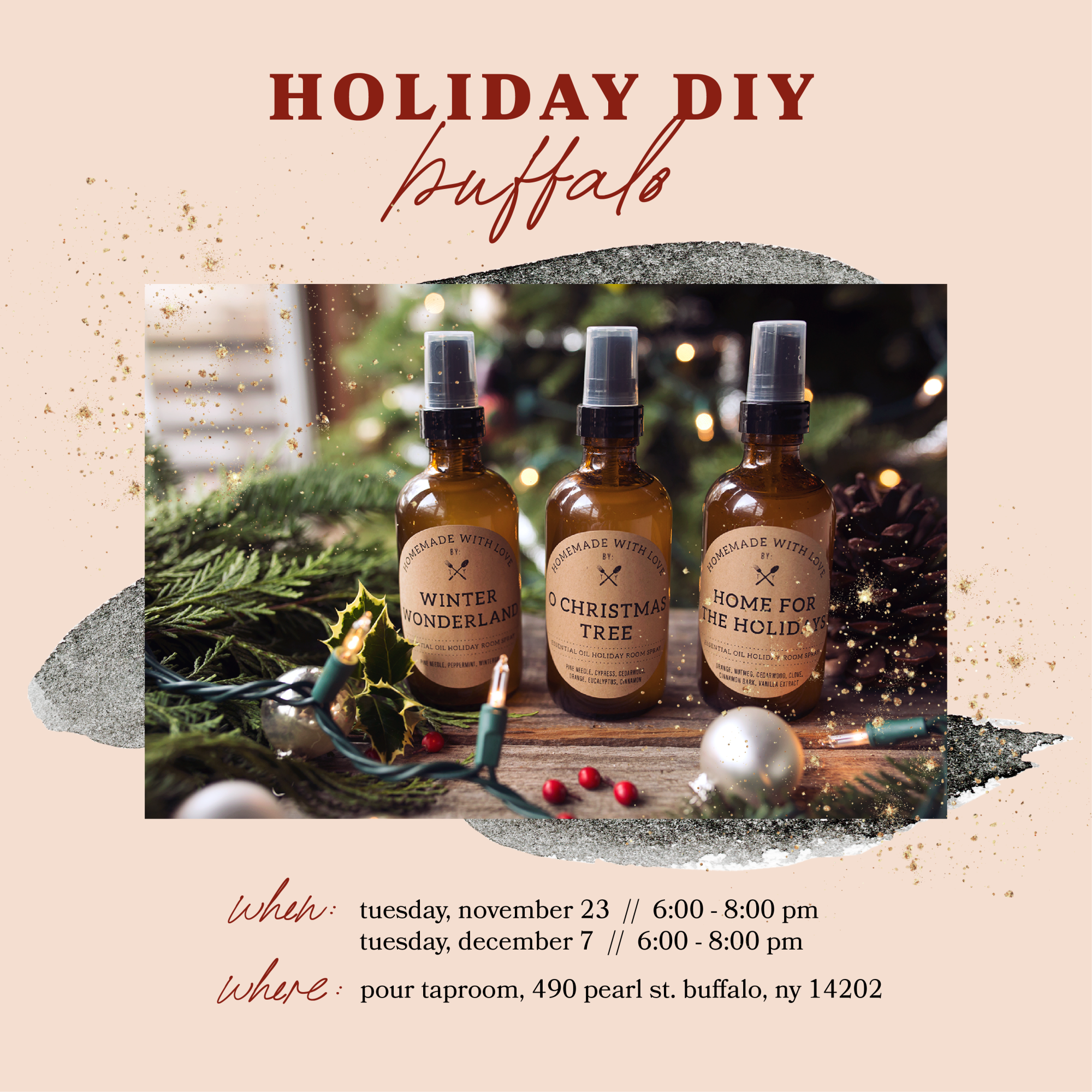 IMPORTANT PAYMENT INFORMATION
$10 Payment can be sent to Brittany Prime
PayPal is
primeoilers@gmail.com
Venmo is @BrittanyPrime
If you have any questions at all please reach out!
Amanda DeWald
Young Living Brand Partner since 2014